World Financial Group agents build their businesses based on a foundation of helping others grow their financial knowledge. Read some of our insurance agent reviews to get a better idea of how we operate at World Financial Group.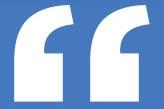 That's the importance of the big events. You go to a big event, and you see all these people. If they can do it, you can do it. That's the power of just being around other people.
— Olivia Sula Wang
Pasadena, CA - Joined in 2011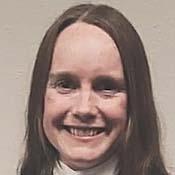 My advice for anyone starting with WFG is to make a decision to show up to everything.
Benalto, Alberta - Joined in 2015
Lina Shuai
Frisco, Texas - Joined in 2002
Tracey Sula-Wang
Pasadena, CA - Joined in 2015
Frequently Asked Questions

Why do individuals choose to become independent agents with WFG?
Our insurance agents can attest to the flexible onboarding process and the collaborative nature of World Financial Group's support system. With so many resources at their disposal, many of our insurance agents are confident in their abilities to grow their own business and create a successful lifestyle. Combining cooperation with being your own boss is a recipe that has led to the success of many of our agents.
How many hours is an independent agent expected to work?
When becoming an independent insurance agent at World Financial Group, one of the key selling points is that you can make your own hours and plan your appointments around your schedule. If you'd prefer to grow your business, you can take on as many clients as you'd like. You can adjust your hours accordingly if you'd prefer to slow down client onboarding.
I'm considering becoming an insurance agent. Can I talk to a WFG agent about the process?
Are our agent testimonials are getting you excited about becoming an insurance agent? In that case, we recommend reaching out to an agent that is currently with WFG. Many independent insurance agents associated with World Financial Group will be thrilled to connect with you and tell you what it's like to start your own business at WFG.
What qualifications are needed to become a WFG insurance agent?
You don't need any prior knowledge or experience in finances or insurance to sign up or get started. Instead, World Financial Group will help you with onboarding, including assisting with pre-licensing education, passing the insurance licensing exam, and meeting any province or state-specific requirements. You'll connect you with like-minded agents, who are experienced and happy to help you on your WFG journey.


Ready to Own Your Future?
Read about some of our World Financial Group reviews, build your own financial services business.