WFG is about teamwork. Nothing motivates a team more than regular live events to celebrate, rejuvenate, and educate agents at all levels of the field. World Financial Group's conventions and events reconnect agents for mutual support, to share advice, to exchange knowledge, and to celebrate accomplishments.
Unstoppable
WFG's annual Women's Conference is dedicated to all of our agents with a focus on women leaders. Unstoppable is another one of our celebrated business conventions that's open to anyone looking for solutions and tips from successful business leaders.
A group of WFG's foremost women leaders shares their path to success, their thoughts on mentorship, and the challenges they overcame as business owners. Topics at this World Financial Group event include unique challenges faced by women in any business environment.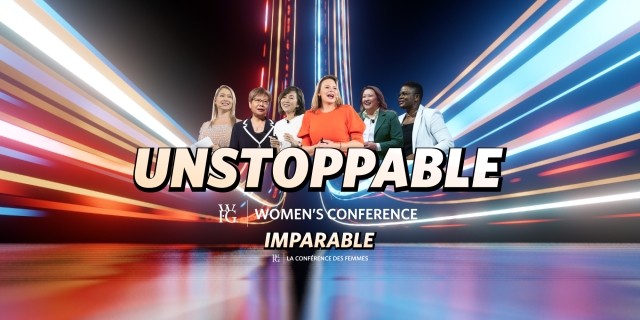 Convention
The signature annual gathering of WFG agents and leadership. Convention draws together thousands of WFG agents - from the newest associates to the most seasoned team leaders - to the Garden Arena of the MGM Grand Hotel in Las Vegas. Convention opens with a recognition celebration of the previous year's high achievers and team leaders. Two more days follow with addresses by renowned motivational speakers and Transamerica and WFG leadership. The week is punctuated with exciting Vegas-style entertainment. Learn more about Convention, WFG's premier annual event.
Hawaii
Each year, WFG agents who qualify to attend the annual reward trip enjoy the experiences of a different island in Hawaii. This unique WFG event will help you find a tranquil place to relax and rejuvenate and get ready to conquer the world when you return home. Utilize tips and tools you exchanged with fellow WFG financial leaders during your stay. Learn about the Hawaii reward trip from the home office when the qualifying period opens.


Odyssey
An international destination awaits the agents who qualify to attend Odyssey — the ultimate reward trip. Odyssey provides once-in-a-lifetime opportunities for fun, excitement and adventure in unique destinations around the globe. Past destinations have included Munich, Vienna, and London; the Tahitian islands; a journey to Spain and Portugal, and Ireland. Watch your home office communications for how to qualify.
Tiger School
An exclusive three-day intensive educational experience for select top Senior Marketing Directors (SMDs) and Executive Marketing Directors (EMDs). Courses are taught by some of WFG's most successful field leaders. Tiger School educates leaders on how to maximize their potential and take their business to even higher levels.

Frequently Asked Questions

What is WFG's most popular business event?
World Financial Group hosts several conventions throughout the year, but "Convention" is an annual WFG event attracting thousands of independent agents across North America. Our agents can meet and connect with their peers for three days while enjoying keynote speakers from within the company.
When is World Financial Group's Convention?
The date of Convention is arranged annually, for three days and two nights during a week in the summer. This insurance convention is hosted at the MGM Grand Hotel in Las Vegas, where independent insurance agents can meet their colleagues and enjoy live entertainment all week long.
How do I sign up for WFG business conventions?
Many of WFG's business conventions are not open to the general public and are reserved for our independent agents. All agents will be given ample notice before a WFG convention via emails and newsletters. Agents interested in learning more about a specific WFG event can contact the home office.
What topics are covered during WFG events?
World Financial Group's business conventions center around new and experienced agents communicating with one another, sharing valuable advice, and celebrating their achievements. Keynote speakers at Convention, Unstoppable, and Tiger School share their experiences and tips for success. And, our experienced field leaders impart their life insurance, financial services, and other business strategies.


Start Your Journey to Independence
Draw up your financial game plan at the next WFG event. Let's get started.