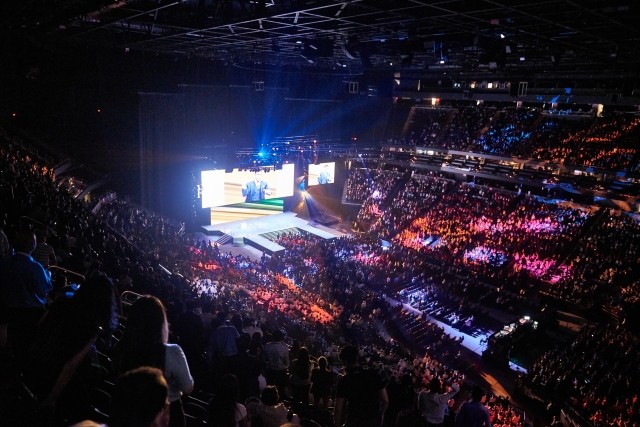 Convention draws together thousands of World Financial Group (WFG) agents - from the newest associates to the most seasoned team leaders - to Las Vegas.
No two conventions are the same. It's a unique combination of compelling sessions, exciting Vegas-style entertainment, and surprises around each corner, making it precisely what WFG agents desire from the experience. WFG designs these events to encourage teams, educate attendees, and recognize contributors running their businesses and impacting the lives of individuals and families. 
WFG Convention opens with a recognition celebration of the previous year's high achievers and team leaders. Two more days follow with addresses by renowned motivational speakers and Transamerica and WFG leadership.  Learn more about Convention by speaking with one of our agents.
Our conventions have occurred since 2001. Speakers have ranged from politicians, famous actors and personal development and growth speakers, entrepreneurs, well-known sports professionals, and more. Each speaker inspires each agent differently.  
As a company, one thing we can all agree upon; the speakers represent the diversity, tenacity, and perseverance of people who have joined WFG from all walks of life. They are sharing their stories, their 'why's, and the fact that they have learned about how money works. They've learned about building a business, managing teams, and cultivating leadership and interpersonal skills. They've helped so many others do the very same thing.
We celebrate what it means to be part of World Financial Group and are proud of what our agents have done for their clients throughout every stage of their financial journey.